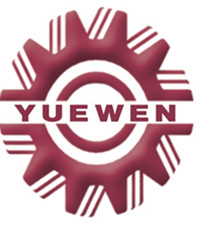 Shenzhen Yuewen Technology Co., Ltd. is located in the Silicon Valley Power Auto Electronics Pioneer Park in Longhua District, Shenzhen. It is a professional company engaged in the research and development of low carbon consumables in the field of grinding and polishing. The company&acutes consumables have the advantages of greatly improving the polishing and polishing efficiency, reducing the consumption of consumables, and the high cost performance of consumables.
The company&acutes main products are grinding stone (sponge grinding wheel), compound boron nitride grinding disc, diamond grinding disc, centerless grinding wheel and other various materials of grinding consumables, particle size from C80# to C4000# and other series of products, able to meet the grinding various processes which required for polishing, and other specifications can be customized according to customer requirements. Our company&acutes various types of grinding stones broke the situation that the domestic application of such consumables has been monopolized by imports and reduced the cost of customers. Our company also offers high-quality single-sided grinding and polishing machine accessories, such as ring gear, sun gear, carrier, dressing wheel, grinding and polishing disc.
Our company adheres to the corporate vision of "people-oriented, environmentally friendly, and endless customer satisfaction" and continuously develops and produces new products. The products are mainly sold to the Pearl River Delta, the Yangtze River Delta and other regions, and exported to the United States, Japan, South Korea, Singapore, Vietnam, Malaysia and other countries. Products are mainly used grinding and polishing in sapphire substrate, computer hard disk substrate, hard plastic, titanium alloy, aluminum alloy, iron alloy, tool steel, bearing steel, stainless steel and other metal parts as well as blue glass optical parts, various semiconductor materials, etc.